News
Beihang University Hosts The Second "Swiss Day"
Release time:July 8, 2015 /
The Second "Swiss Day" was held at Beihang University on July 6 and July 7 in celebration of the 65 anniversary of theestablishment of Sino-Switzerland Diplomatic Relations. The event was jointly organized by Beihang University, Embassy of Switzerland in Beijing and Swissnex China.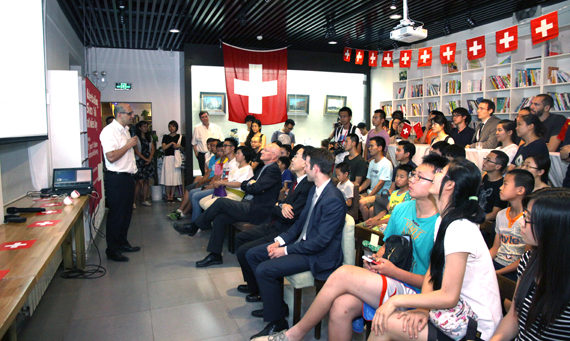 Swiss only astronaut, chairman of Solar Impulse Science Committee and professor at Ecole Polytechnique Fédérale de Lausanne Mr. Claude Nicollier attended the event and shared with Beihang students his stories of work in space and gave a lecture on Hubble Telescope to Beihang students on July 6.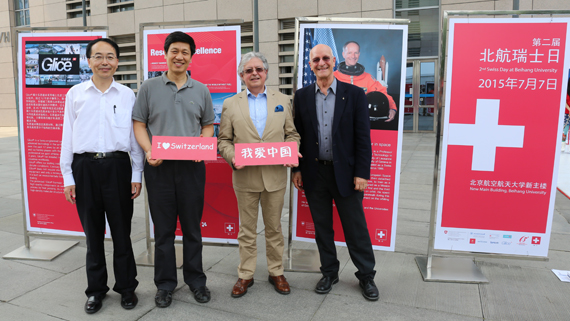 Beihang President XU Huibin and Swiss Ambassador Mr. Jean-Jacques De Dardel joined the activities with Beihang students on July 7. President XU expressed a warm welcome to the Swiss delegation led by Mr. Jean-Jacques De Dardel and reviewed the cooperation between Beihang University and the government, universities and research institutes of Switzerland. Mr. Jean-Jacques De Dardel thanked Beihang University for hosting the event and said he looked forward to deepening the relationship between Switzerland and China.
The various on-site activities of the Second "Swiss Day" attracted a large number of students to take part in the event.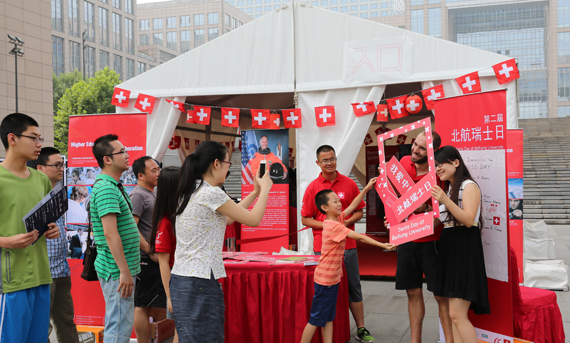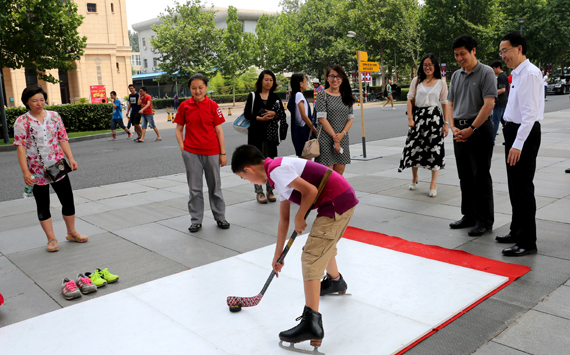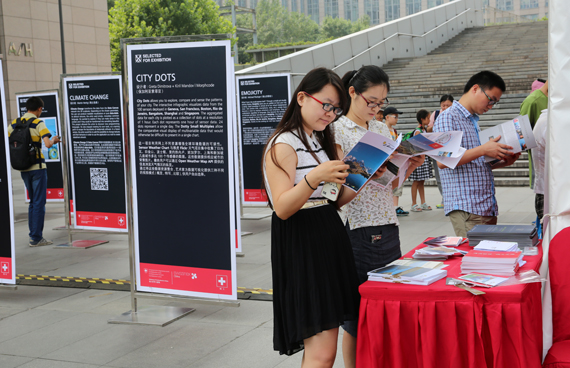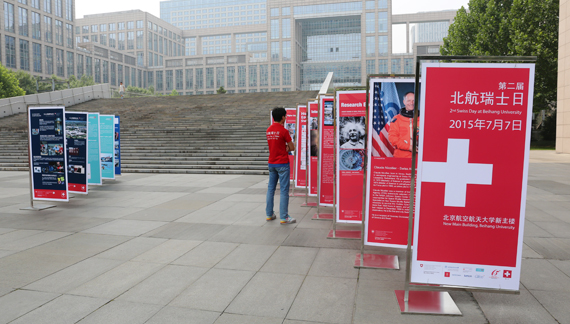 Written by: GaoYuan
Source: International Exchange andCooperation Office