News
Beihang Wins Championship in Taiwan International Marching Band Competition
Release time:May 3, 2017 / Mingzhu Li
In the 2017 Taiwan International Marching Band Competition from April 15th to 16th, Beihang University Marching Band won the championship for their excellent performance named "Journey to the West".
World Association of Marching Show Bands (WAMSB) authorized this competition, which was held in the field of Taoyuan County Stadium. With members from 32 countries in 6 continents, WAMSB dedicates itself to the popularization of marching band performance and communication among bands around the world. Its annual international marching band competition always attracts participation from all over the world.
Members of Beihang University Marching Band spent more than nine months preparing and training for this competition. Despite the tiredness of a long journey, they began training to adapt to the field and make final touches as soon as they arrived in Taiwan.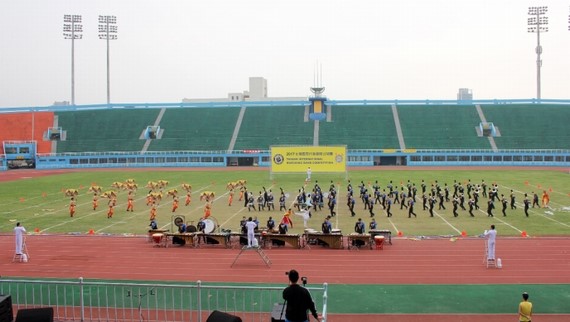 On the afternoon of April 15th, Beihang University Marching Band made its debut in the preliminaries. The music was adapted from the theme song of the 1986 TV series Journey to the West, with amazing dance and flag performance designed to tell the adventures in the story. In the spontaneous applause and acclamation of the audience, the band scored first and entered the final, in which it won the championship with the highest points.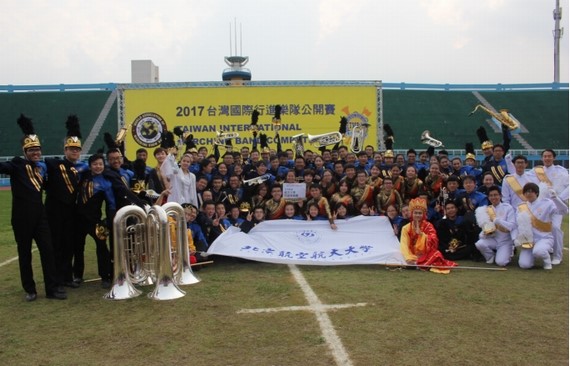 Born in 2007, Beihang University Marching Band develops vigorously under the guidance of Mr. Tang Jiahong, a member of WAMSB. As a pioneer in China's university marching bands, it combines traditional Chinese arts with marching band performance and devotes itself to the popularization of Chinese culture by participating in various competitions, art festivals and shows. They have won a reputation for their performances and left an indelible impression on their audience.
Written by Guo Pengcheng
Edited by Jia Aiping
Translated by Li Mingzhu