News
Vice President Speaks at Europe-China Rectors Seminar
Release time:June 13, 2017 / Mingzhu Li
The LEAD-UNICA Europe-China Rectors Seminar was a follow-up event of the 2016 China-EU Education Ministers Conference in Beijing
Professor Huang Haijun, Vice President of Beihang University, was invited to attend the LEAD-UNICA Europe-China Rectors Seminar held in Lisbon on May 5. During the seminar, he shared thoughts on the Success Factors in International Research Cooperation.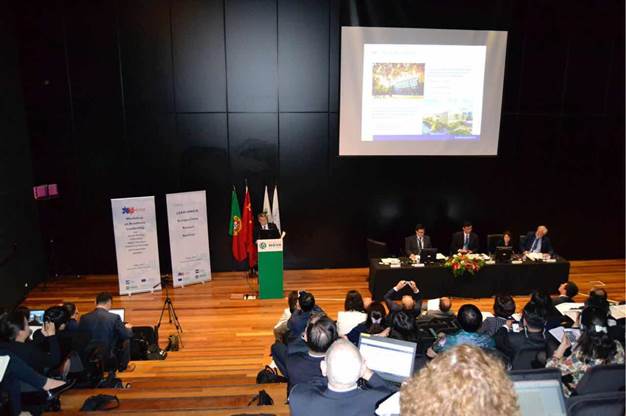 Professor Huang first gave an overview of Beihang's strategies and achievements in terms of international research cooperation. In addition to the UPS 2020 Internationalization Strategy, his speech highlighted such innovative mechanisms as the National Laboratory for Aeronautics and Astronautics, the International Research Institute for Multidisciplinary Science, and the Innovation Institute for Medicine+Engineering.
Professor Huang also shared Beihang's good practices, including the "Lunar Palace 1" project led by Professor Liu Hong and the invention of "front wheel drive 8-speed automatic transmission" by Professor Xu Xiangyang's team.
Professor Huang further introduced the approaches to strengthen overseas expertise introduction, faculty and staff exchange, as well as bilateral and multilateral partnerships. He concluded that strategy, governance, resources and understanding should be the key factors to enhance international research cooperation.
The LEAD-UNICA Europe-China Rectors Seminar, as a follow-up event of the 2016 China-EU Education Ministers Conference in Beijing, was held by Universidade NOVA de Lisboa, Vrije Universiteit Brussel and UNICA network, with support from the European Commission and the Mission of the People's Republic of China to the EU.
During his one-week trip, Professor Huang visited Universitat de Barcelona, Universidad Politécnica de Cataluña and Universidad Politécnica de Madrid to develop and reinforce partnerships.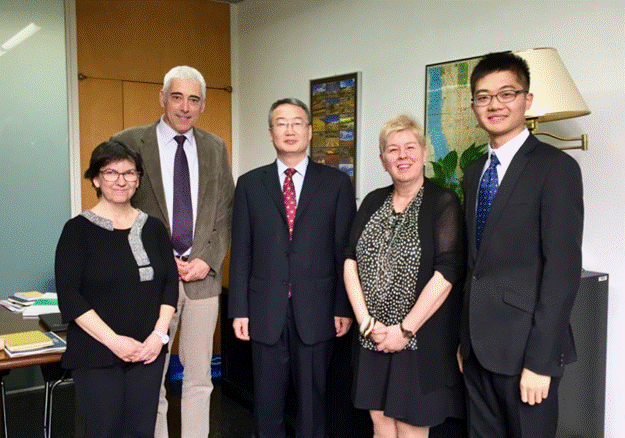 On May 2, Professor Huang visited Universitat de Barcelona and met with Dr. Dolores Sanchez, Vice-Rector for Academic Planning, and Dr. Àlex Aguilar, Vice-Rector for Outreach and Internationalization. They exchanged views on university-wide partnership, student exchange programs and development of academic disciplines.
Afterwards, Professor Huang visited Universidad Politécnica de Cataluña (UPC), where he was welcomed by Dr. Lourdes Reig, Vice Rector of International Relations. They agreed upon new initiatives such as double master's degree programs and "University Day" events.
Beihang and UPC partnered in 2010 and have since collaborated in student exchange and Erasmus+ programs, benefiting over 60 students of both universities.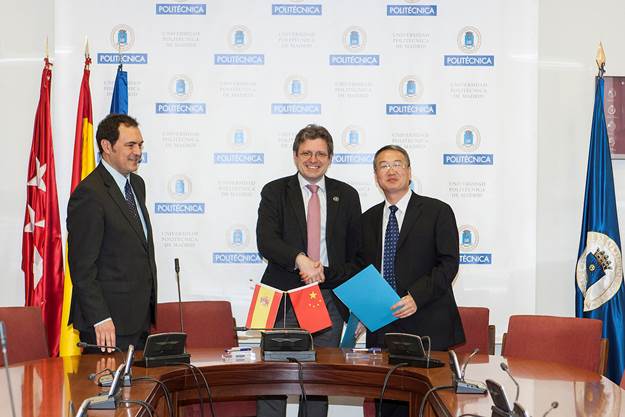 On May 3, Professor Huang visited Beihang's strategic partner Universidad Politécnica de Madrid (UPM). He met Prof. Jose Miguel Atienza, Vice-Rector for Academic Strategy and International Affairs, and discussed further cooperation in aerospace research.
Taking this opportunity, both sides renewed agreements on student exchange and double master's programs in Material Science and Civil Engineering. Beihang and UPM established a partnership in 2007 and has since engaged over 200 students through a variety of exchange and joint education programs.
Source: The International Division
Posted by GEOOS