Events
Cognitive Robotics: Recent Developments and Futuristic Trends
Release time:May 18, 2015 /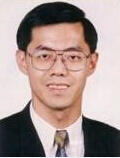 Speaker: Prof. Er Meng Joo(余明裕)
Date: May 21, 2015
Time: 2:00PM
Venue: Room E706, New Main Building
Abstract:
The quest for building human-like intelligence has gained enormous momentum in recent decades. Since the seminal works on Artificial Intelligence (AI), the desire of realizing the quest has become stronger. With the rapid developments in Science, Engineering and Technology, machines that mimic human intelligence have become a reality and sometimes indispensable parts in our daily life, such as Apple Siri and Google Voice. Cognition is a group of mental processes that include attention, memory, producing and understanding language, solving problems and making decisions and making decisions. Cognitive robotics is concerned with endowing robots with intelligent behavior by providing a processing architecture that will allow it to learn and reason about how to behave in response to complex goals in a complex world. In this talk, recent developments of cognitive robotics with applications in the healthcare industry, logistic engineering, etc will be reviewed. The futuristic trends and challenges will also be discussed.
Introduction of the Speaker:
Professor Er Meng Joo is currently a Full Professor in Electrical and Electronic Engineering, Nanyang Technological University, Singapore. He has authored 5 books, 16 book chapters and more than 500 refereed journal and conference papers in his research areas of interest. His areas of research interests are Intelligent control theory and applications, computational intelligence, robotics and automation, sensor networks, biomedical engineering and cognitive science.
In recognition of the significant and impactful contributions to Singapore's development by his research project entitled "Development of Intelligent Techniques for Modelling, Controlling and Optimizing Complex Manufacturing Systems," Professor Er won the Institution of Engineers, Singapore (IES) Prestigious Engineering Achievement Award 2011. He is also the only dual winner in Singapore IES Prestigious Publication Award in Application (1996) and IES Prestigious Publication Award in Theory (2001). He received the Teacher of the Year Award for the School of EEE in 1999, School of EEE Year 2 Teaching Excellence Award in 2008, the Most Zealous Professor of the Year Award 2009 and Outstanding Mentor Award 2014. He also received the Best Session Presentation Award at the World Congress on Computational Intelligence in 2006 and the Best Presentation Award at the International Symposium on Extreme Learning Machine 2012. Under his leadership as Chairman of the IEEE CIS Singapore Chapter from 2009 to 2011, the Singapore Chapter won the CIS Outstanding Chapter Award 2012. In recognition of his outstanding contributions to professional bodies, he was bestowed the IEEE Outstanding Volunteer Award (Singapore Section) and the IES Silver Medal in 2011. On top of this, he has more than 50 awards at international and local competitions. Currently, Professor Er serves as the Editor-in-Chief of 2 international journals, namely the Transactions on Machine Learning and Artificial Intelligence and International Journal of Electrical and Electronic Engineering and Telecommunications, an Area Editor of International Journal of Intelligent Systems Science, an Associate Editor of thirteen refereed international journals including the IEEE Transaction on Fuzzy Systems and IEEE Transactions on Cybernetics as well as an editorial board member of the EE Times. Professor Er is a highly sought-after speaker and he has been invited to deliver more than 60 keynote speeches and invited talks overseas. Due to outstanding achievements in research and education, he is listed in Who's Who in Engineering Singapore, Second Edition, 2013.