Home_spotlight
Birth of Beihang Average Faces
Release time:June 13, 2017 / Tan Lisha
Introduction
Speaking of Beihang students, who would come to your mind first? Your roommates who live together with you in your college years? The ones you always meet in the study room? Or "Ms. Hanggai", the girl statue in Shahe campus and the goddess for Beihang students? Now there might be an unexpected answer. Recently, the average faces of Beihang University made their debut. Familiar at first glance, the following four pictures captured the features of every undergraduate and graduate.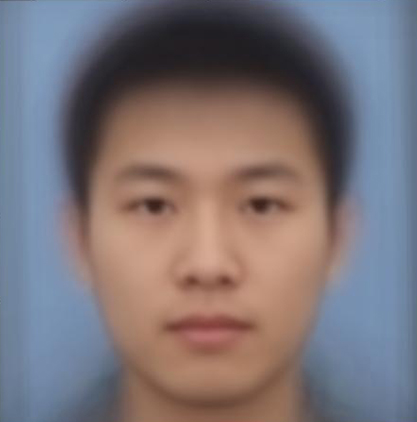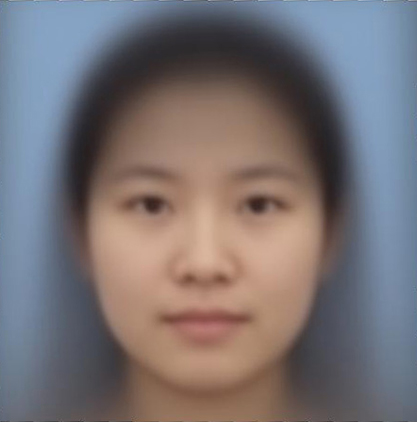 Fig. 1 Average faces of Beihang graduates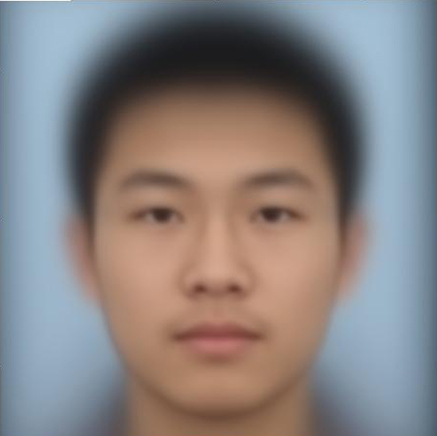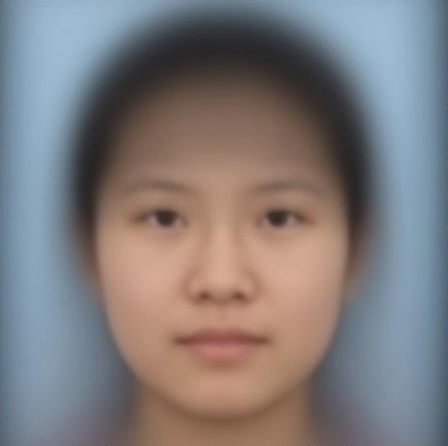 Fig. 2 Average faces of Beihang undergraduates
(The original data came from the 24,103 photos on Beihang student ID cards)
Beginning: Jitters and Determination
Now a senior, Zheng Ruolin, a new face in the Intelligent Recognition and Image Processing Laboratory1, contacted Prof. Wang Yunhong who works at the institute at the end of her junior year. She took Prof. Wang's course in image processing and pattern recognition before and found herself deeply interested in this field.
Since it was her first independent task at the lab, Zheng had a mixed feeling of excitement and nervousness. After all, only the right code could serve as the path from theory to application. She never thought of giving up, though, as she said: "As long as I accept this task, I will accomplish it by all means—this is the most meaningful and practical lesson I have learned in the past three years."
Process: Problems and Success
At the beginning, Zheng "had completely no idea of the average face when she was faced with the task". It was the guidance from Prof. Wang and Dr. Huang Di that helped her understand the whole process:
Firstly, find out the landmark points of a face through calculation and identify its position. Secondly, rotate the face to a horizontal level and scale it to a proper size according to the position and distance of pupils respectively. Finally, average the results of all pictures rotated and scaled.
Despite the clear understanding, she was still "startled by the amount of data"—all together there were more than 20,000 faces. "With so many data to process, I felt much pressure but also became more determined to challenge myself and accomplish the task," she said.
When she processed just 200 pictures, the average face she got was already close to a blur, so she concluded that a simple average of the data could not serve the purpose. At the end of long-time thinking, advice from a senior colleague about the algorithm suddenly brought light, and then she "was so excited because no problems were found in the tests" on her computer.
She thought there was only one step to success, but her work surprisingly reached another deadlock because the toolkit she chose could not run as a result of the lack of a required dependent library on the server platform. With time running out, she decided to use her own computer and the server together and generated intermediate results continuously. This method proved effective and the Beihang average faces came into her sight after several days of consecutive running. Until now, she still remembers the thrill she felt when she first saw these faces:
"The simplicity and sincerity in their features are just so typical of Beihang students!"
Background: Creativity and Research
For Zheng Ruolin, the success of this task has become the impetus for her next try. "Confidence is an important quality for research," commented Prof. Wang. She believed that students' abilities could be improved over time, while experiences and the joy of success could serve as their motivation. Therefore, she would take their interests and actual capabilities into consideration at the task allocation.
According to her, the major benefit provided by a lab is a platform and outlet for innovation. Young teachers of the lab work as leaders of teams and enlighten the students when they encounter problems. In this way, the students gain experiences through practice.
"Junior and senior years often witness a peak of innovative ideas. Sometimes undergraduates can come up with ideas which are so unique that can compete with those graduates.
Concluding remarks
Throughout the story behind Beihang average faces, it is not hard to discover the merits that have been passed on in the university for more than six decades: determination, confidence, down-to-earthiness and persistence. Undoubtedly, Beihang students will always hold the fire-like enthusiasm in future research.
1The Intelligent Recognition and Image Processing Laboratory is a branch of the Institute of Intelligent Information Processing under the School of Computer Science and Engineering. It was founded in 2004 by Prof. Wang, and has five teachers and more than 40 students. It concentrates on pattern recognition, machine learning, deep learning, computer vision, image processing and video content analysis. Devoted to first-level scientific researches, the lab has produced many papers published in world-class journals and conferences, and established partnerships with research teams in many universities in the US, Britain and France. It also promotes the industrialization of research findings in the field of pattern recognition.
More information at http://irip.buaa.edu.cn/index.htm.
Pictures by Zheng Ruolin
Planned by Li Qingpeng
Written by Tan Lisha
Designed by Lin Changhong
Translated by Li Mingzhu
Edited and posted by GEOOS
Special thanks to Intelligent Recognition and Image Processing Laboratory
Please send contributions to geoos@buaa.edu.cn