Home_spotlight
First Flight of Photonic Crystal Fiber Gyroscopes Succeeds-Small Optical Fiber Leads to Big Stride
Release time:July 20, 2017 / Li Mingzhu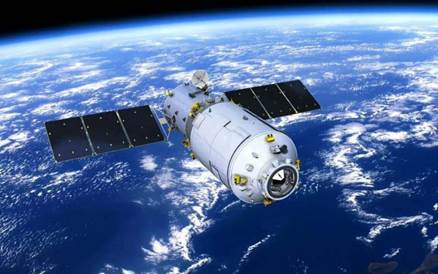 Introduction
The high-precision photonic crystal fiber (PCF) gyroscopes designed by the Opto-electronics Technology Institute of Beihang's School of Instrumentation Science and Opto-electronics Engineering succeeded in their maiden flight on Tianzhou-1 cargo spacecraft in April, 2017, marking the first space application of photonic crystal fiber gyroscope worldwide and verifying the technical feasibility of it as a new generation of optic gyroscope. They are also a new way to satisfy the need for high-performance inertial devices in satellites, long endurance aircraft and so on.
Prototypes of the high-precision PCF gyroscope developed by Beihang University
Blaze A Trail
Next to mechanical gyroscopes, fiber optic gyroscopes (FOG) are sensors measuring the rotational angular velocity of their carriers. Traditional optical fibers are very sensitive to environmental factors such as temperature and irradiation, while PCFs have excellent environmental adaptability due to their porous structure and single material. In outer space, PCF gyroscopes could measure the attitude parameters of spacecraft more accurately and stably.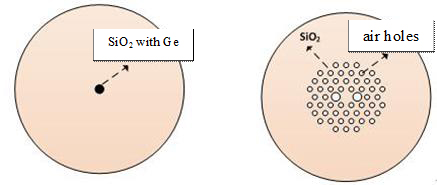 Section of traditional optical fibers Section of photonic crystal fibers
Since 2006, the Opto-electronics Technology Institute has considered PCF gyroscopes as a means to improve the precision of FOG and innovated independently in the error theory of PCF gyroscope, the design and production of key devices and the method of integration, test and evaluation, building a new technical system for PCF gyroscope. It first developed a new configuration of polarization maintaining PCFs with four-layered periodic structure, and produced this type of fibers with the shortest diameter (Ф135μm) in the world. Based on such fibers, the prototypes used in Tianzhou-1 surpassed other countries' gyros of the same kind by one order of magnitude in terms of precision.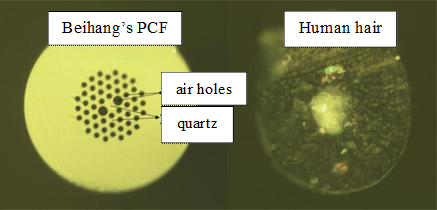 Comparison of the diameters of Beihang's PCF and human hair
PCF transmitting red light
A Domestic and International Leader
As one of the first institutions which carry out research on FOG, Beihang's Opto-electronics Technology Institute has made breakthroughs in key technologies such as the reduction of nonreciprocal error of FOG, the research and development of high-performance integrated optical modulator, the precise winding of fiber-optic ring and so on in more than three decades. It has developed dozens of major national devices used in missiles, aircraft, land, ships, satellites, etc.. In recent years, its FOGs have been successfully applied to or loaded in eight satellites.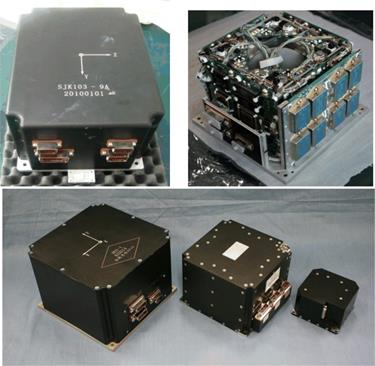 Some components of the traditional FOGs developed by Beihang for satellites
The institute is also an international leader in relevant research fields. On the basis of the fiber and the prototypes, it is now working on frontier issues like atomic guiding, atomic beam splitting and atomic interference by taking quantum effects into consideration and making use of its interdisciplinary advantage. In the process, it cooperates with world-class universities and institutes in these fields, such as the University of Birmingham, Université libre de Bruxelles and Australian National University. Together they have cultivated many postgraduates with international perspectives.
Planned by Yan Hanqi
Designed by Lin Changhong
Contributed by the Opto-electronics Technology Institute
Edited by GEOOS
Translated by Li Mingzhu
Please contribute to geoos@buaa.edu.cn