Home_spotlight
Congratulatory Notes from International Students for Beihang's 65th Birthday
Release time:October 24, 2017 / 李明珠
Founded on October 25th, 1952, Beihang University is expecting its 65th birthday in 2017. It aims to provide world-class education and research opportunities for its students, among whom 1,218 come from outside China (data in March, 2017). In celebration of the coming anniversary, the general editorial office of official site arranged a random interview to invite these international students to voice their wishes for the university in their languages.
1.Oscar came from Sweden in September. Talking about his life here, the newcomer described it as "having fun", which was also his birthday message for the university facing a new start.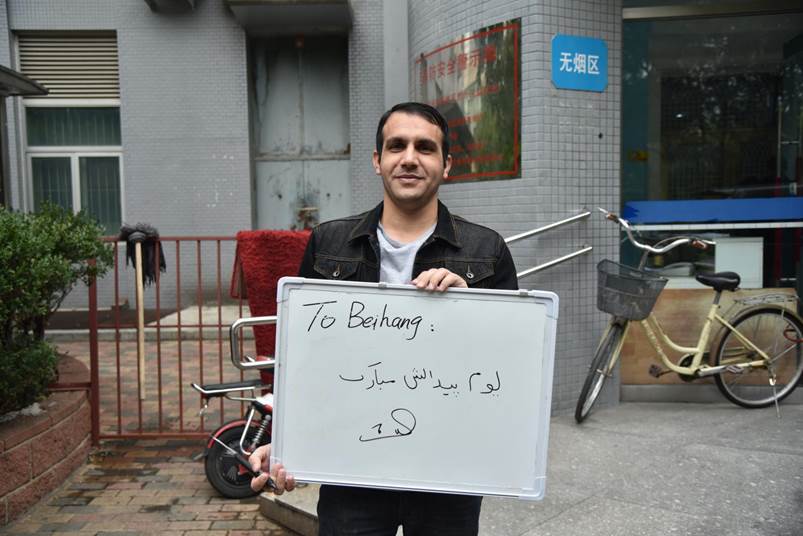 2.Wakeel Khan, a Pakistani student, chose to express his best wishes in a simple "Happy Birthday".
3.Dikshan Kharel comes from Nepal. He wished Beihang a happy birthday in two languages—"my own language and the Indian language," as he explained.
4.Lifuyan Rashid from Kazakhstan hoped Beihang could continue to prosper and never stop developing in the future.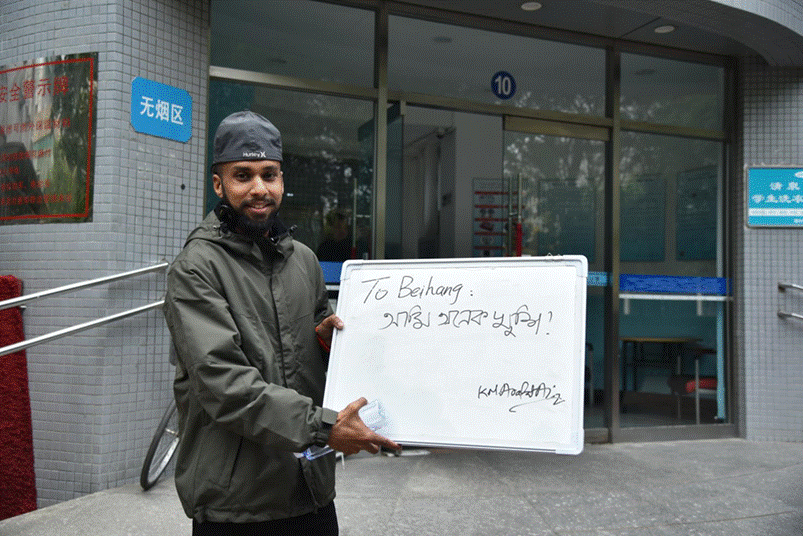 5.K. M. Arafatt Aziz from Bangladesh found it so joyful to study in Beihang!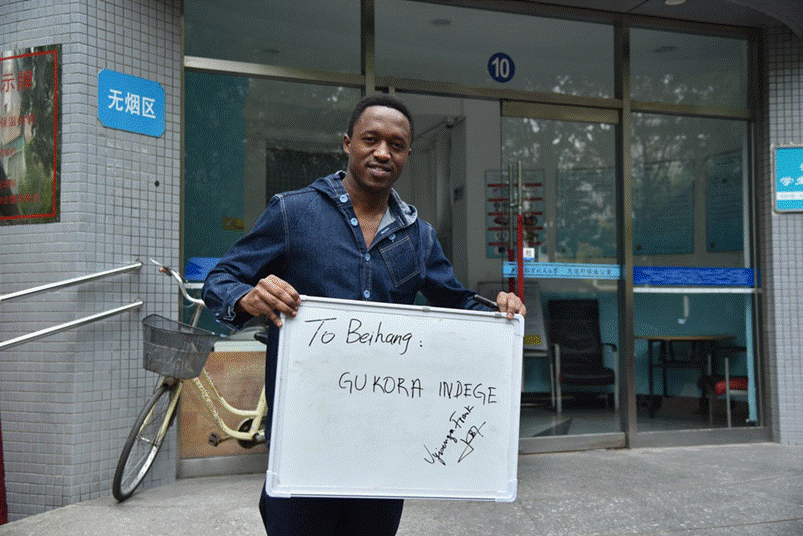 6.According to Frank from Rwanda, his wishes for a university like Beihang would be related to its specialty: "Designing and making airplanes!"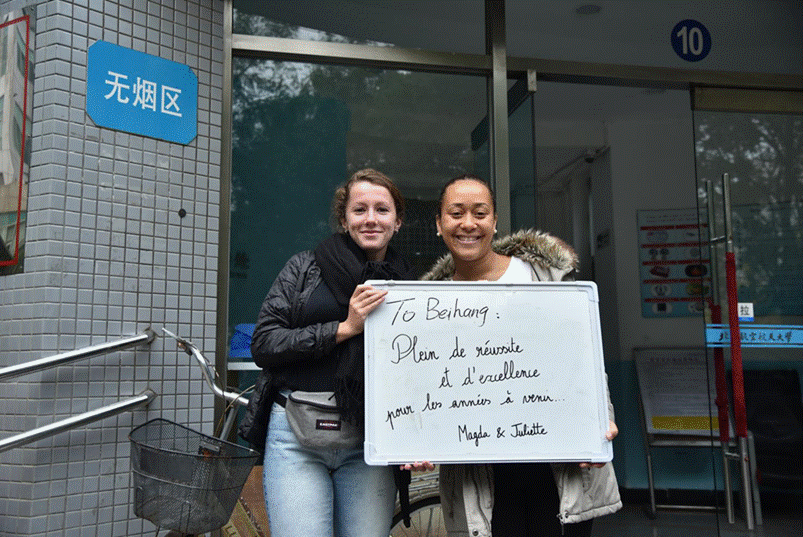 7.It took Magda and Juliette quite a while to discuss with each other before they carefully decided their birthday wishes. The two French girls hoped Beihang can enjoy more success and excellence for the years to come.
8.Djody from Indonesia wished Beihang a happy birthday on its 65th founding anniversary.
9.Yumna from Pakistan began her message with "Happy Birthday, Beihang", and continued with a sweet smile, "Live long!"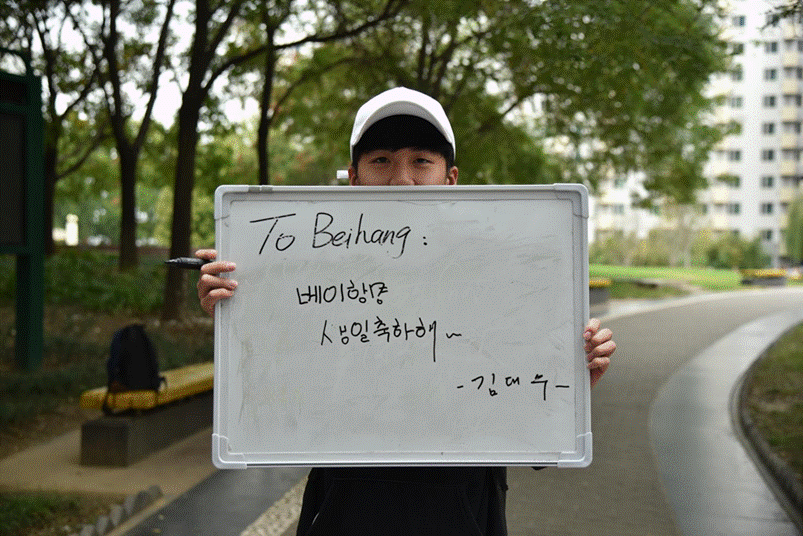 10.The South Korean boy, who was fluent in Chinese and nicknamed himself after a Chinese pop star, also wished Beihang a happy birthday.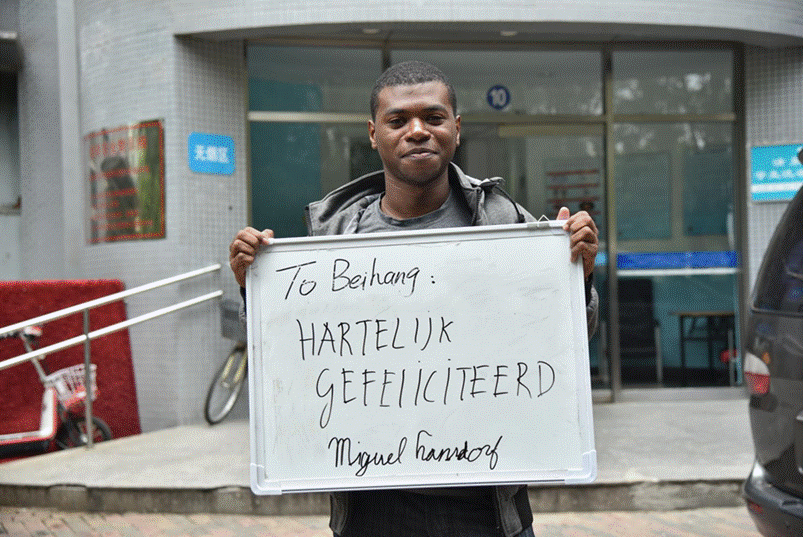 11.Miguel Hansdoy comes from Suriname, South America. He congratulated Beihang on its 65th birthday in Dutch.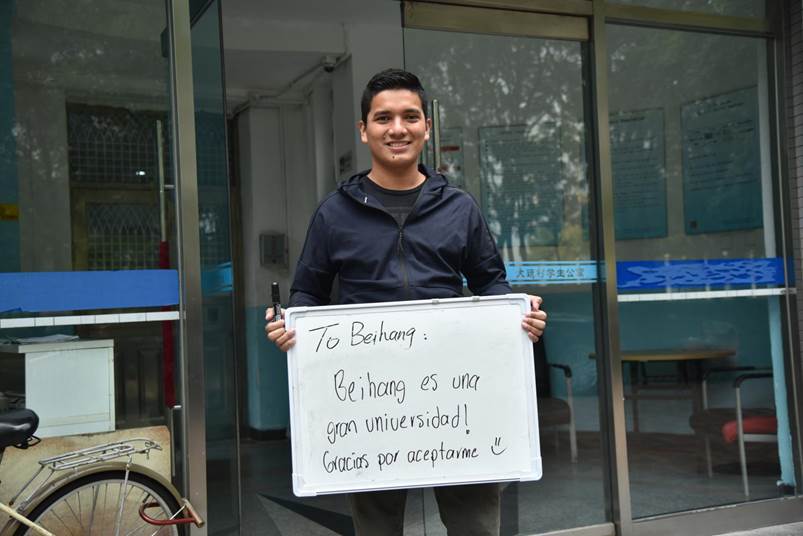 12.José Polito from Mexico praised Beihang as "an amazing university", and added: "Thanks for accepting me!"
Far beyond words, their sincere wishes will be an excellent birthday present and precious memory for Beihang, and Beihang will continue to be a platform for international exchanges and cooperation in future.
Reported by Siying Li, Siying He, Xinrui Liu and Mingzhu Li
Photos by Chenyan Wang
Edited by Mingzhu Li
Please send contributions to geoos@buaa.edu.cn